Cinema Solutions USG ME Systems For Entertainment, Theatres And Cinemas
Are you need a top-notch, high-quality company that can take over your cinema/theatre projects? Look no further, USGME Cinema Solutions got you covered with innovative products and services you will love.
Read on to discover the right solution for your cinemas/theatre projects.
Having over 334 assemblies for drywall and ceiling partitions, USG ME is dedicated to providing innovative solutions and products for building your entertainment theatre/cinema projects.
USG ME is your single source manufacturer for all acoustical ceiling systems, drywall partitions and joint compound sealants. They also consist of the following;
USG ME solutions are compatible with claddings such as; marble, porcelain, and ceramic. They are integrated with lighting and MEP.
Our products are compatible with other materials and systems such as; sound systems, paint, sprinklers, etc.
USG ME Cinema's Drywall Partition Assemblies
USG ME drywall partition systems are designed to suit the sensitive requirements for all theatre/cinema applications.
They are designed to provide an enhanced fire, acoustic and structural performance with the IBC( international building code).
Below are the recommended USG ME cinema solutions (Wallboards):
USG ME Sheetrock Brand Gypsum Panel
It scores and snaps easily.

It is specialised for all types of systems.

Quick installation and decoration.

It has quality interior wall and ceiling panels that are affordable.

It resists warping and cracking.

It is fire-resistant.
USG ME Fibre-Rock Brand AR Interior Panels
It provides excellent fire resistance.

It has no face paper to tear or scratch.

It resists breaking, denying and puncturing.

It is certified and made out of 97% recycled content.

It is ideal for commercial interiors such as cinema solutions and theatres for entertainment purposes.
USG ME Durock Brand Cement Board
It is suitable for use in interior and exterior applications.

It does not warp, rot, disintegrate, or delaminate.

It is easy to cut and fasten.

It is water-durable and has a mould-resistant substrate for high moisture areas.

It is non-combustible.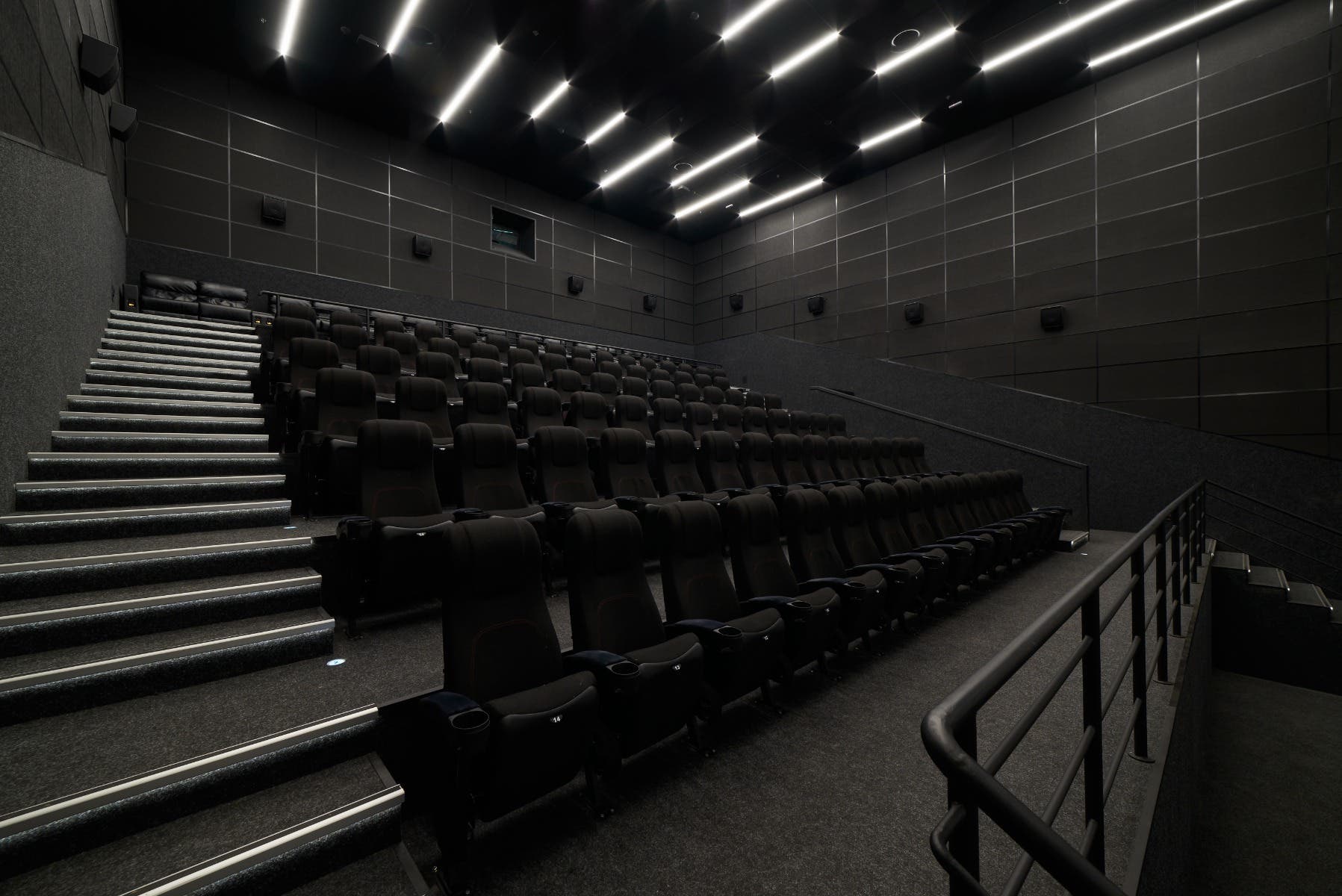 USG ME Ceiling Cinema Solutions
They are specially designed to increase the functional and aesthetic value of your cinema/theatre within a modest ceiling budget.
USG ME systems are dedicated to providing quality metal framing solutions for your ceilings. It includes a full range of accessories that meets the project needs and comply with the regulatory and statutory requirements.
USGME Louna HI CAC Black
It has an exceptional sound absorption rate.

It is mainly used in theatres/cinemas.

It has a soft fibre substrate; wet felted mineral fibre substrate finished with painted fibreglass scrim and a sealed edge.

This product is specifically engineered when high acoustic performance is required and is also a satisfying high-frequency performance criterion for cinema solutions.
USG ME Halcyon Black
It comes in a light black tile that is ideal in cinemas and theatres.

It is available in enclosed sealed edges, with aluminium foil back to increase sound attenuation.

Exceptional sound absorption with NRC values that is up to 1 and a high acoustic sound absorption performance for cinema construction.
Ceiling Mass construction with acoustical ceiling requirements;
Gypsum board; Layers of USG ME sheetrock fire code type×.

USG ME furring channel.

Perimeter angle.

Primary channel.

Accessories: Wire connecting chip, galvanised hexagonal nuts and screws.

Washer and U-bracket.

USG ME sheetrock All-purpose joint compound.

USG ME sheetrock Brand paper tape for gypsum board joining.

Black acoustical tiles.
Cinema Solutions - Interior Finishes
USG ME manufactures and supplies an extensive range of top-notch quality and consistent joint compounds, that includes bedding and base compounds.
USG ME All-purpose joint compounds are for patching, finishing and skimming joints. These finishing solutions transform your plasterboard joints, fasteners, and angles head into one clean seamless surface.
They are also drying-type products that are widely superior to ordinary ready-mixed compounds. They are highly preferred for consistent, high-quality work.
These finishing solutions are premixed to a creamy, smooth consistency free of crater-causing air bubbles. They also offer excellent slip and bind workability. Their best products are;
USG ME Sheetrock All-Purpose Joint Compound
It is a premium-grade all-purpose joint compound.

It has excellent workability and easy application to special mechanical tools.

It is excellent for skim coating, filling, finishing and embedding tape.

Excellent surface for painting.

Great bond, excellent crack resistance and hard finish surface.
USG ME Premium Premixed Joint Compound
It is suitable for the three-coat application.

Easy sanding and smooth finish.

Excellent bond and minimal shrinkage.

It is an asbestos-free product that also qualifies as a low VOC-emitting mineral.
USG ME Sheetrock Paper Joint Tape
It has wafer-thin paper for an easier joint procedure.

It has a roughened surface for a superior bond.

High tensile strength to resist stretching, distortion, and tearing.
USG ME Sheetrock Fibre-Glass Drywall Tape
It provides greater drywall joint strength than regular fibreglass mesh tapes.

Resists shrinking, distortion, tearing and stretching.

It is ideal for patching.
USG ME Durock Brand Interior Tapes
It is a joint reinforcement of USG ME durock cement board, USG ME fibre rock board, and USG ME securock glass-mat board.

It has an exceptional resistance to crack.

2" wide joint reinforcement.
USG ME Durock Brand Exterior Tapes
It has an exceptional crack resistant

4" wide joint reinforcement.

It reinforces joint compounds of cement board in exterior substrate application.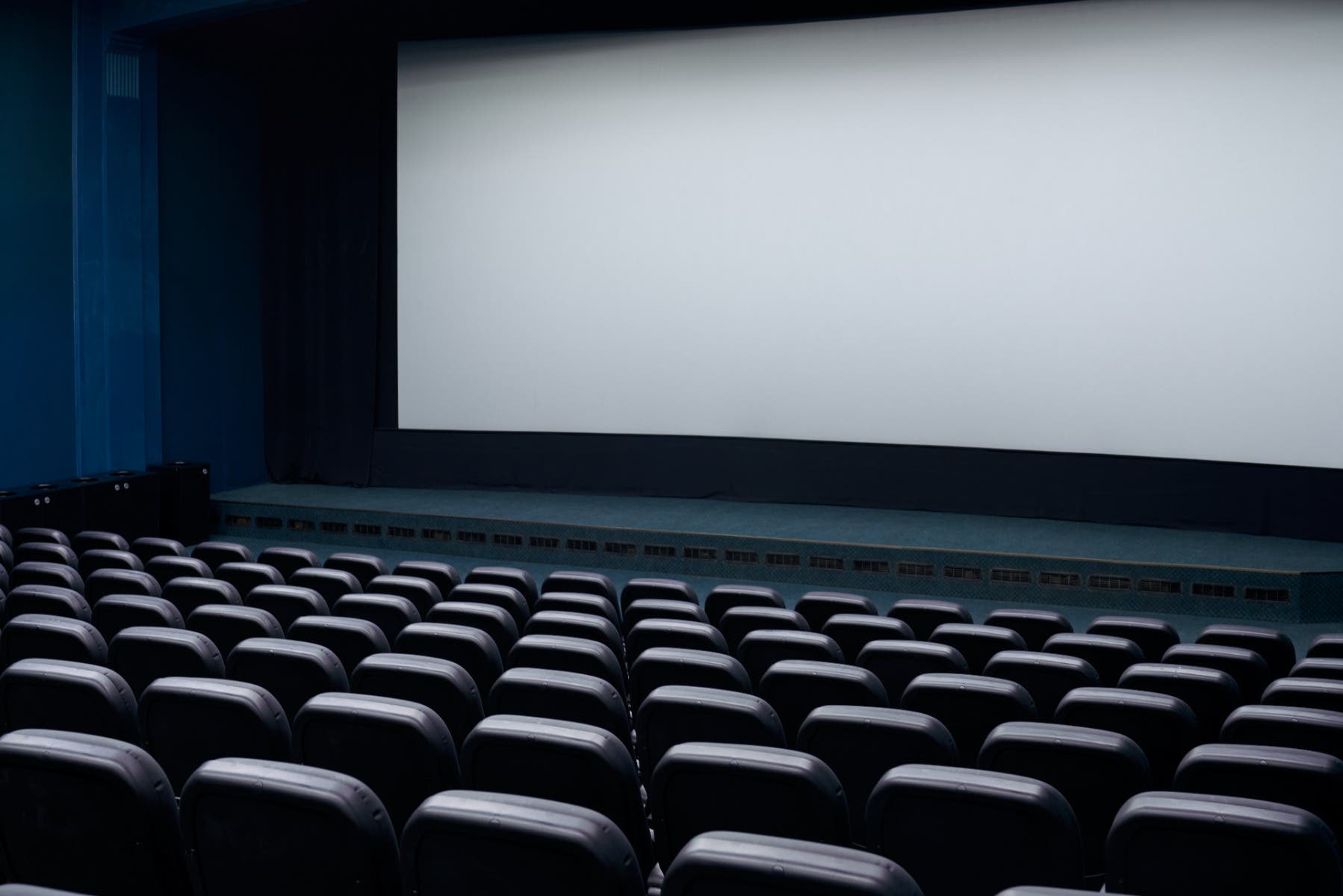 Twin Framing Cinema Solutions Description
Acoustically, the twin framing system solution complies with the noise impact isolation requirement of the building code.
The acoustic performance of the twin frame wall system solution can be developed to design all the necessary regulations by various plasterboard layers both in acoustic insulation and thicknesses.
Features Of Twin Frame Cinema Solutions
This twin framing system is easy and rapid to build on-site, which means faster construction and substantial cost savings.

It is light in weight and can reduce storage space, foundation size, and related costs.

This system can be constructed to achieve fire-resistant ratings. It is capable of 3 hours of fire resistance.

The twin frame system solution can provide walls up to 20 meters in height, capable of withstanding design pressures.

The structural stability makes it suitable for use in cinemas, atriums, warehouses, and high-wall buildings.

The superior acoustic performance of the wall enables it to be applied where a high acoustic rating is present. (Sound transmission loss coefficient is required).
On A Final Note;
USG ME practices are; using clean fuel, treating and recycling water, reducing waste, and recycling old ceilings, wallboard and panels.
Hurry now and explore our products, and learn how you can utilise them for your cinema and theatre projects