Commercial Buildings, Hi-Rise, And Malls Solutions
The need for sustainable buildings is on the rise every day. Building owners desire excellent edifices with low construction costs. Using traditional methods to build commercial buildings, hi-rise, and malls takes longer to complete.
Remember that construction companies require faster, less costly, and safer building methods. That's why we at USG ME keep coming up with innovative methods and ideas to satisfy our clients.
Also, USG ME products enable you to work smarter and build better and faster. Our products are best for constructing Commercial Buildings, Hi-Rise, And Malls.
What Usg Me Delivers When Handling The Construction Of Your Commercial Building, Hi-Rise, And Malls;
● Excellence
USG Middle east ensures that the highest quality products are used when constructing your building project. We at USG ME always do our best to get our customers what they ask for.
● Integrity
When it comes to building, we don't just work with the best product; we have trustworthy and dependable workers. The bedrock of how we run our business lies in originality, respect, and honesty. Do know that our word is as solid as our services and products.
● Safety
Our major priority is safety. This means there will be no harm/casualty while building construction. While building, we always ensure to create a safe environment for our construction workers and others around the site to work.
This is because our product does not create any harmful dust as other inferior materials do. It also creates a safe environment for your staff during remodelling periods. They also adhere to all the safety precautions when working.
Our plasterboards are asbestos-free (asbestos is dangerous and harmful to inhale when damaged or cut).
Usually, USG ME advises and follows up with their workers and others on the work site to always put on the appropriate and recommended protections.
● Innovation
With a great amount of innovation that includes 1300 patents leading industry products, our winning culture of creativity gives us more drive to create innovative ways to serve our customers better.
● Collaboration
As you know, construction means many stakeholders, which means collaboration is critical.
We at USG ME share our best practices with all our partners, which then find new ways to improve our performance for all our esteemed customers.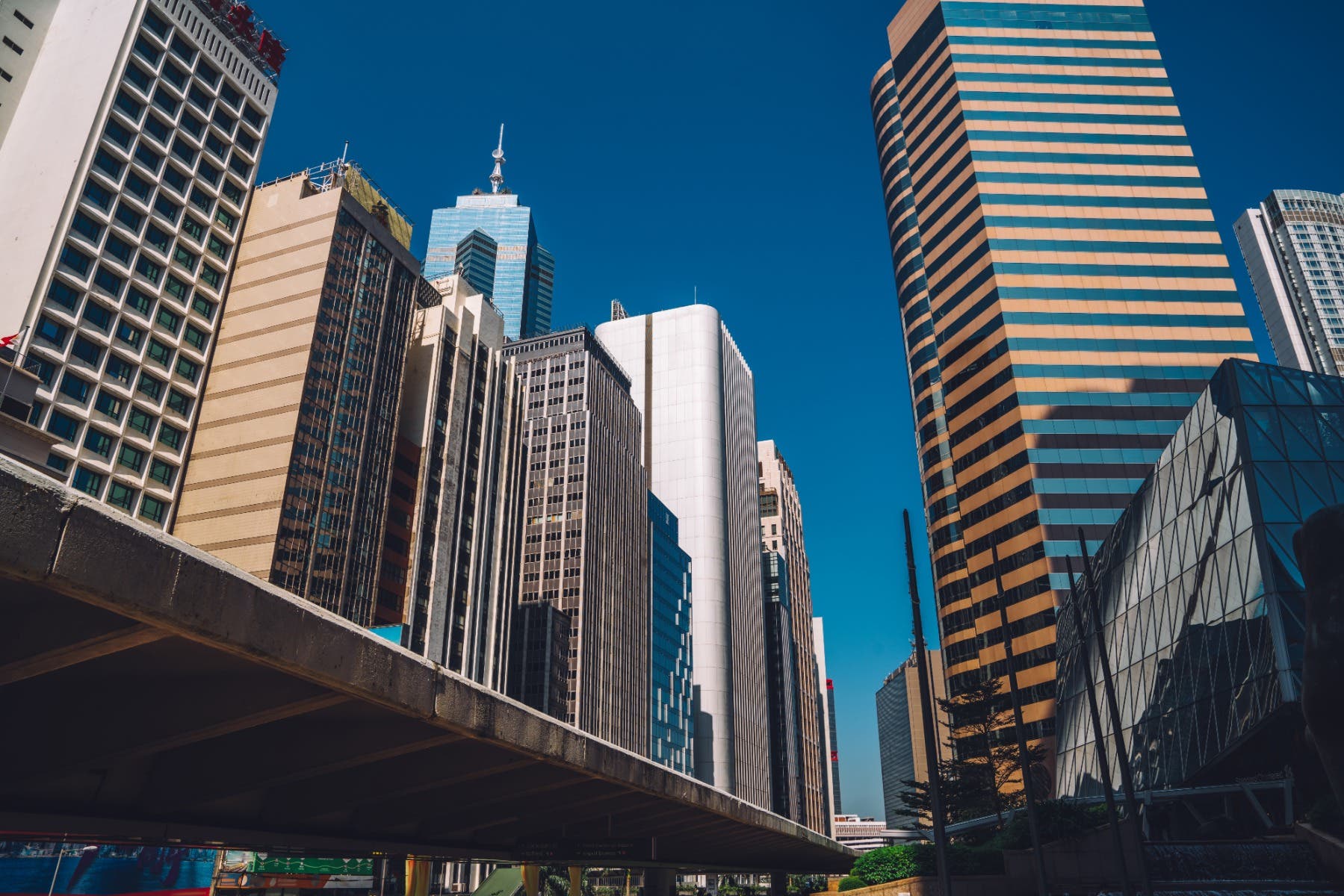 USG ME Products That Will Be Put To Use When Erecting Your Commercial Buildings, Hi-Rise, And Malls
● Plasterboard
Our boards have proof of over 100 years of experimentation that came out as a huge success. Our workers have installed over 725 million sq. meters of plasterboards in faster, cleaner ways. You can also use our boards for ceilings and wall interiors.
● Substrates
Our substrates cannot be compared to traditional wet solutions. Our substrates are very lightweight and versatile, which reduces installation costs, thereby speeding up the construction of your commercial building, hi-rise, and malls.
USG ME substrates are recommended for special building designs where different interior finishes will be applied.
● Interior Finishes
Our finishes can be used to perfect the interiors of your commercial building, hi-rise, and malls. It can also be used for skimming, bonding, and jointing. At USG ME, we can formulate solutions to meet your needs with our extensive capabilities.
● Ceilings
Having over 35years of experience, we have developed innovative acoustic panels and speciality ceilings that upgrade the overall aesthetics of our projects to our customer's satisfaction.
USG ME portfolio includes seismically rated suspension systems, acoustical gypsum metal tile, and speciality ceilings.
● Metal Framing
We have a different range of metal components that enables the construction of ceilings and drywall. It makes construction faster, cleaner, and more accurate than other conventional methods.
Our state-of-the-art framing can be designed to meet any job site requirement.
USG ME Grids And Suspension To Be Used In Commercial Buildings, Hi-Rise, And Malls
USG ME Brand Quadra T24 Safe Ceiling Carrier
It is simple, fast, and safe to Install.

It is easily accessible.

Our safe ceiling carrier features a cap and body that is made of G30 hot-dip galvanised steel as per EN 10346/ASTM A653.

It has a pre-painted 24mm width capping that ensures the cap always remains dust-free and neat.

Its Tees are joined on the web, allowing extra load-bearing capacity.

It has both imperial and metric sizes.
USG ME Brand DXI Identitee Suspension System
This suspension system meets all the national side requirements, which include seismic.

It has a proprietary Lance that allows different coating options to meet certain requirements.

No spaces are revealed at the intersection.

This product has high recycled content(HRC).

It is also available in custom colours.
USG ME Donn Brand DX / DXL T15 Centricitee Fire-Rated Suspension System
It has a four-step coating process that improves corrosion resistance and paint adhesion.

Installation is easy, fast, and safe.

It enhances design simplicity and maximum economy.

Its cross-tees resist twisting and, in turn, give an excellent finished look with no revealed part.
USG ME Acoustical Ceiling For Use In Commercial Buildings, Hi-Rise, And Malls
USG ME Louna HI CAC
It has a water-repellent membrane that is designed to keep it safe with regular disinfectants.

Its surface finish is easy to scrub and wash.

It has excellent sound absorption.

It has scratch and impact resistance.

It is applicable in malls, open-plan areas, cinemas, and hi-rise.
USG ME Olympia II
Its high light reflectance reduces energy costs and light fixtures.

Its non-directional pattern reduces waste and installation time.

Its fire-resistant system offers life safety and property protection.
USG ME Interior Finishes For Use In Commercial Buildings, Hi-Rise, And Malls
USG ME Tuff-Silk Interior Wall Fine Putty
It can be used over gypsum walls, concrete, and ceilings.

It does not need sanding because it already provides a smooth surface finish.

This fine wall putty consists of a better bond and top-notch adhesion to plastered surfaces.
On A Final Note;
USG ME truly understands the importance of after-sales service. We always ensure our customers get more value from our systems, which makes them come back for more.
With our steady online support, USG ME is now closer to its customers than before. We now have an active WhatsApp chat and a hotline for instant assistance.
Our automated service lines offer solutions to easy and complex questions. Do well to place a call now and start your journey. Always remember that happy customers always come back for more.