USG ME Residential Buildings Solutions
The number one priority of every building contractor/ construction is to ensure the safety of everyone that will be present in the building once erected. This is important, especially in residential buildings.
Our USG ME solutions for constructing any residential building are 100% reliable.
Fire Emergencies
Since fire has posed a pre-eminent threat to human society, our gypsum plaster's unique fire-resistant properties have been used for ages to protect lives and buildings from fire hazards.
USG ME has two (2) methods of suppression used in building fire safety designs. They are; passive and active suppression.
● Passive Suppression:
It uses USG ME building elements, materials, and building layout to prevent ignition and limit its spread to other combustible materials in the room.
It also contains the fire within the area to prevent further spread to other parts of the residential building.
● Active Suppression:
It uses mechanical methods such as; extinguishers and sprinklers to prevent the fire in its early stage to avoid spreading.
Residential designs can be one of the most complex aspects of construction and architecture. Well, this depends on the purpose of the building.
Although it requires time and effort, the investment can bring about important benefits like; happy tenants, reduced vacancies, higher property values and greater productivity that your tenants will value as they do the beauty of your building design.
Sound Attenuation
When it comes to sound, there are two ways by which sound travels;
● Airborne Sound Transmission:
This is when sound travels subsequently through openings and partitions.
● Impact Sound Transmission:
Sound originates when it comes in contact with a structure and travels through the structure.
Virtually every item, from floor coverings, pieces of furniture, wall partitions, and floor and ceiling assemblies for the unique qualities of any space, will achieve the most effective sound control.
At USG ME, we offer a wide range of solutions to satisfy specific requirements of residential buildings such as; sound isolation, fire protection, sound absorption and impact resistance.
Subsequently, we will be looking at USG ME solutions for residential buildings. Read on.
USG ME Celebretto Metal Ceiling System Solution For Residential Building
USG ME Celebretto Corridor System- Hook on
It provides total access to the ceiling void allowing easy maintenance.

It has a free-span solution that eliminates the need for vertical hangers and threaded rods.

It is quick to install.

It is applicable in residential towers, hotels, and hospitals.

It is ideal for corridors that have condensed MEP features.
USG ME Celebretto Crossing Baffles
It is applicable in residential areas, hotels, restaurants, and hallways.

It is ideal for corridors that have condensed MEP features.

It allows easy maintenance and quick installation.
USG ME Celebretto Metal Canopies
It offers a wide range of colours and finishes.

It is ideal for providing both acoustical control and visual tones.

It possesses exceptional sound absorption with NRC values.

It consists of decorative floating elements configured to various sizes and shapes.
USG ME Celebretto Lay-In Metal Ceiling
It has high sound attenuation and sound absorption.

It is environmentally friendly and recyclable.

It has easy access to service maintenance.

It has a durable and washable polyester powder finish, which makes it robust and easy to clean.

It offers a wide range of optional wooden and standard perforation patterns.
USG ME Celebretto Geometrix
It has both plain and perforated panels.

It is available in custom colours for design versatility.

Its panel configuration is available in flat and wedge panels.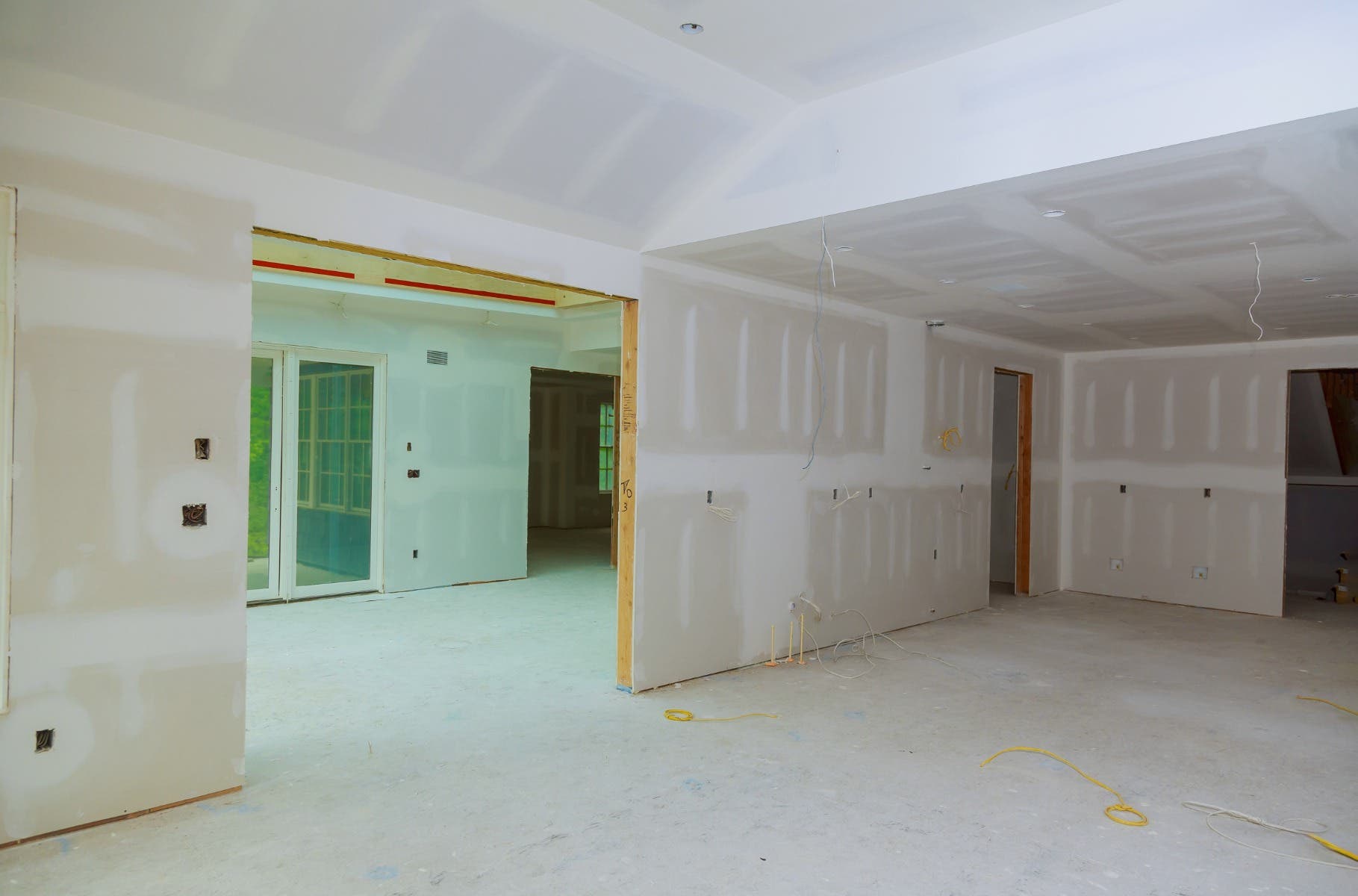 USG ME Acoustical Drywall Ceiling
Primary acoustical requirements could include sound control within a space or listening efficiency in rooms. It is important to thoroughly explore these options before building a residential area.
USG ME Skyrock Eco block -R6(Round Perforation)
It has been tested to achieve 0.85 NRC(Noise reduction coefficient).

It complies with E84 for smoke development and flame spread.

It is available in borderless perforation patterns for a seamless appearance to enhance the ceiling aesthetic.

It is used in residential towers, hotel lobbies, offices, etc.
USG ME Skyrock Eco block-Q3(Square Perforation)
It has great aesthetics.

It gives excellent noise absorption.

It has recessed edges that allow finishing to a seamless wall.

It is tested to achieve a 0.75 noise reduction coefficient.
USG ME Sheetrock Brand Gypsum Panel
It has affordable ceiling panels and quality interior wall panels.

It resists warping and cracking.

It is fire-resistant and offers quick installation and excellent decoration designs.

It snaps and scores easily.
USG ME Louna Baffle
It allows thermal mass or child beams heating to function correctly.

It has a soft fibre substrate with a monolithic visual that reduces installation time.

It can accommodate existing elements such as air conditioning and lighting.

It is an elegant acoustic solution made from stone wool for different spaces.
USG ME Louna Elegant
It is a top-of-the-line acoustic panel that is made of a stone wool substrate.

It has elegant and refined acoustical facing and high performance.

It is washable and has a scrubbable finish.

It has impact and is scratch-resistant.
USG ME Interior Finishes Solution For Residential Building
USG ME Premium Premix
It is an air-drying & lightweight compound that is suitable for all three coat applications.

It has easy sanding, exceptional crack resistance, and minimal shrinkage.

It has an excellent bond and a smooth finish.

It is used in residential building interiors.
USG ME Sheetrock Lightweight All-Purpose Joint Compound
This lightweight joint compound is more flexible and easier than other joint compounds.

It is a high-performance compound that minimises cratering.

It has excellent workability, easy sanding, low shrinkage, and better filling.
USG ME Easy Bond 60 Setting Type
It has excellent adhesion to concrete walls and masonry bricks.

It has high strength and excellent wet tack.

It mixes easily to a creamy, lump-free gauge.

It has a high body that makes it easy to apply.
USG ME SHEETROCK BRAND PAPER JOINT TAPE
USG ME Joint tape is a special fibre tape designed for use with USG joint compounds to reinforce joints and corners in gypsum drywall interiors.

It gives strength and cracks resistance in drywall joint treatment.

It is also recommended for joint treatment in veneer finish systems subject to rapid drying conditions.

Our USG ME joint Tape resists cracking and stretching; lightly sanded to increase the bond.

This Joint Tape is manufactured from special cross-fibered tape with high tensile strength, both with and across the paper grain.

Its high porosity produces a superior bond while eliminating the need for perforations.

It provides exceptional wet strength and resists stretching, wrinkling and other distortions.

It lies flat and resists tearing under tools.
On A Final Note;
As mentioned above, all USG ME products and services stand the test of time. Our construction workers adhere to all the safety precautions when installing or fixing any of our products in residential buildings/towers.
Go ahead and visit our website to learn more about us!