Architects and Design Consultants
With over 334 UL assemblies for walls and ceilings; We are proud of our longstanding relationship with building design professionals. Our clients benefit from a diverse product choice, world-class technology, field-tested performance and hands-on technical support.
We are committed to delivering innovative building systems designed to delivers real advantages in design & specification.
Our commitment to innovation is driven by a desire to enable architects, designers and contractors to build better structures that inspire the way buildings are designed and constructed.
Read on to discover information about our Capabilities and Products Portfolio, Architectural Finishes & Integrity, Technical Capabilities, Technical and On-call Support, Local Building Codes, Knowledge and Compliance, Product Aesthetics, Material Availability and Product Cost Vs. Quality, Availability of Test Reports, Green Building & LEED compliances and case studies showing what can be achieved with our products.
GET IN TOUCH WITH OUR TECHNICAL TEAM...
Select from performance tested products and systems solutions versatile enough to meet fire, acoustic and impact performance standards across multiple ceilings and wall applications.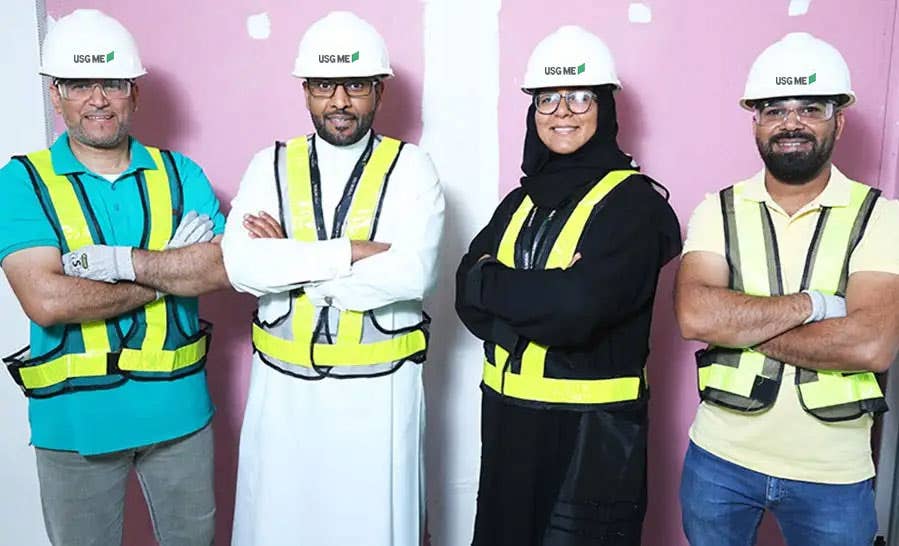 Capabilities and Products Portfolio
USG ME Architectural Finishes & Integrity
Technical and On-call Support
Local Building Codes, Knowledge and Compliance
Material Availability and Product Cost Vs. Quality
Availability of Test Reports
Green Building & LEED compliances