Project Owners Developers
From our production facilities in Saudi Arabia to our plaster plant and gypsum mine in Oman, at USG
ME
, we're proud to be a part of the Middle East's growing infrastructure and look forward to expanding on our presence for years to come.

We work in compliance of the Saudi Vision 2030 and National Transformation Program 2020, our ME operation is certified by the in-Kingdom Total Value Add Program (IKTVA) Saudi Aramco which confirm our support to the local content and to the Saudi Vision 2030

We exist to contribute to improving the lives of our employees, our customers and our communities. In addition to creating business for suppliers, local procurement can stimulate Saudi and GCC economic activity and attract further investments, both through suppliers engaging other suppliers for inputs and through the multiplier effects of employees of local businesses spending some of their wages in their communities. Other benefits include improving the quality of life for local employees and business owners and operators.

Read on to discover information about our Capabilities & Capacities, Architectural Finishes & Products Integrity, Building Codes, Knowledge and Compliance, Technical Specifications and Product Integrity, Green Building & Leed Compliances, Middle East Operation Location and Logistics Advantages and case studies showing what can be achieved with our products.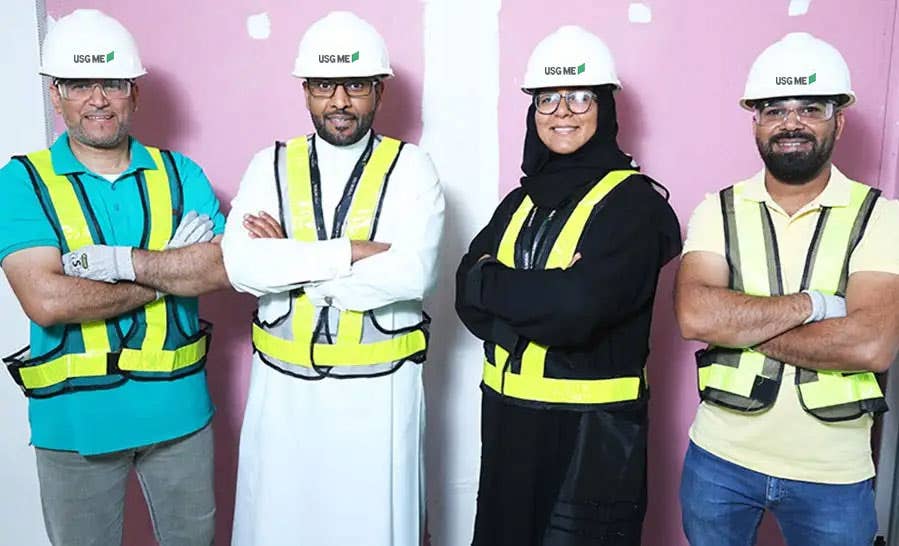 USG ME Capabilities & Capacities
USG ME Architectural Finishes & Products Integrity
Local Building Codes, Knowledge and Compliance
Technical Specifications and Product Integrity
Green Building & Leed Compliances
Middle East Operation Location and Logistics Advantages